Engineering Division Management Team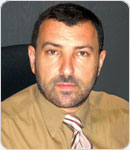 Kenneth George Bearder
GM SARCO Contracting
Kenneth George Bearder , a British national was educated at boarding school in England and the Royal Military College of Science, Shrivenham , He is a member of the Institution of Civil Engineers and Institute of Directors - London
He has over 15 yrs of senior corporate management exposure to the highest levels in Europe, Africa and the Middle East.
His competences include:
Designing and building, roads ,bridges and tunnels
Fast track, turnkey, design and build retail building projects.
Industrial refurbishment, new build and expansion projects in the steel, brick and paper industries, including new build Aluminium smelter and Steel Furnace
Construction of large-scale Sewage Treatment plants and large underground concrete storm water retaining structures
Management responsibility for construction of Engineering, Procurement and Installation projects in the international oil and gas compression and pipeline industry for project values in excess of 200 million USD
Construction of large residential, commercial and retail facilities ranging from high rise towers to expansive high value villa complexes, shopping malls, warehousing and industrial establishments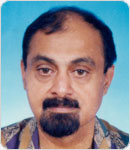 B. Sarat Chandran
B.Sc. (Eng.) Elec., C.E., F.I.E.
Managing Director – SARCO International
Graduate Electrical Engineer from National Institute of Technology, Kerala, India with a fellowship in the same field. Served as Regional Director with base in UAE with Government of India to promote exports of Indian Engineering products / turnkey projects in West Asia / North African countries.
Started SARCO International General Trading LLC in 1982 and have been Managing Director from the inception date.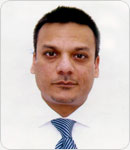 Mr. Ayman Rashad
Details coming soon...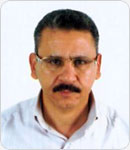 Muhammad Salem Sharif
Managing Partner
Muhammad Salem Sharif is Managing Partner of AL ITTIHAD ELECTRIC CO. LLC he is holding BSc. Degree in Electrical Engineering (Power) , from Al Fateh University, Tripoli, Libya (1978). Mr. Sharif Joined Sultan Group in 1988 as head of the electrical department in our sister company SARCO. In 1990, Mr. Sharif had established AL ITTIHAD ELECTRIC CO. LLC. Since then Mr. Sharif is partner with AL ITTIHAD ELECTRIC CO. LLC.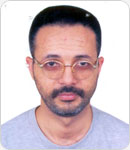 Mr. Mohammed Nagdy
General Manager
General Manager of Civil Soft, Mr. Nagdy joined the group in 1994 and since then he is heading the Civil Soft Company. Civil Soft is Software Company specialized in Human Resources and Payroll solutions established in Dubai in February 1994.